Local Legends
2 months ago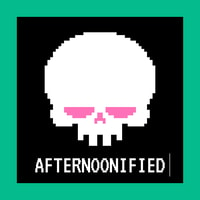 Hot Damn! It's frog men, metal vulvas, and murder goat! ...And that'ss just tip of the proverbial iceberg of weird in this tour of some of our fair country's extremely local tales. Grab your roadmaps and flashlights, we're going monster hunting.
Support Afternoonified by donating to their Tip Jar: https://tips.pinecast.com/jar/afternoonified
Find out more at http://getafternoonified.com
This podcast is powered by Pinecast.