Mini: The Blair Witch Project Commentary
12 days ago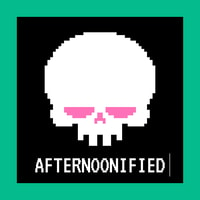 It's the spooky season once more! Grab your popcorn and your blanket to hide under because we're watching a movie YOU (the listener!) voted for. There's something afoot in them there woods and we're going to find out what.
Support Afternoonified by donating to their Tip Jar: https://tips.pinecast.com/jar/afternoonified
Find out more at http://getafternoonified.com
This podcast is powered by Pinecast.