Werewolves
4 months ago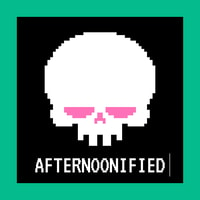 Whether they be tail-less monsters, children born on the wrong day, or cute high school boys who just can't stay out of the woods, Werewolves come in all sorts of flavors. This week we take a look at the stories that got us where we are in today's lore and also offer a handy guide for life as a lycanthrope.
Support Afternoonified by donating to their Tip Jar: https://tips.pinecast.com/jar/afternoonified
Find out more at http://getafternoonified.com
This podcast is powered by Pinecast.