The Loudun Posessions
9 months ago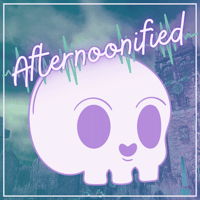 After countless stories of fun women being burned at the stake for being witches, we thought it was time to cover a similar story involving a man. As it turns out, it's actually pretty easy to have a powerful member of the clergy tried and executed for witchcraft so long as you have a vindictive Cardinal, a convent full of bored nuns, and a victim who actually is kind of a dick. Needless to say, father Urbaine Grandier was screwed from the very start.
Support Afternoonified by contributing to their tip jar: https://tips.pinecast.com/jar/afternoonified
Find out more at http://getafternoonified.com
This podcast is powered by Pinecast.